10-minute read
Our diets are key in helping to boost our immune systems and make us healthier and happier. We asked , aka Pip Payne, to take a look at some hero feel-good food including foods that boost energy, foods that calm anxiety, brain foods, and foods to increase alertness. She's given some simple suggestions of how to include these in your daily diet at home (along with an easy oat recipe). And we've rounded up where to find these tasty ingredients when you are out and about enjoying shopping, breakfast or lunch in Silverburn!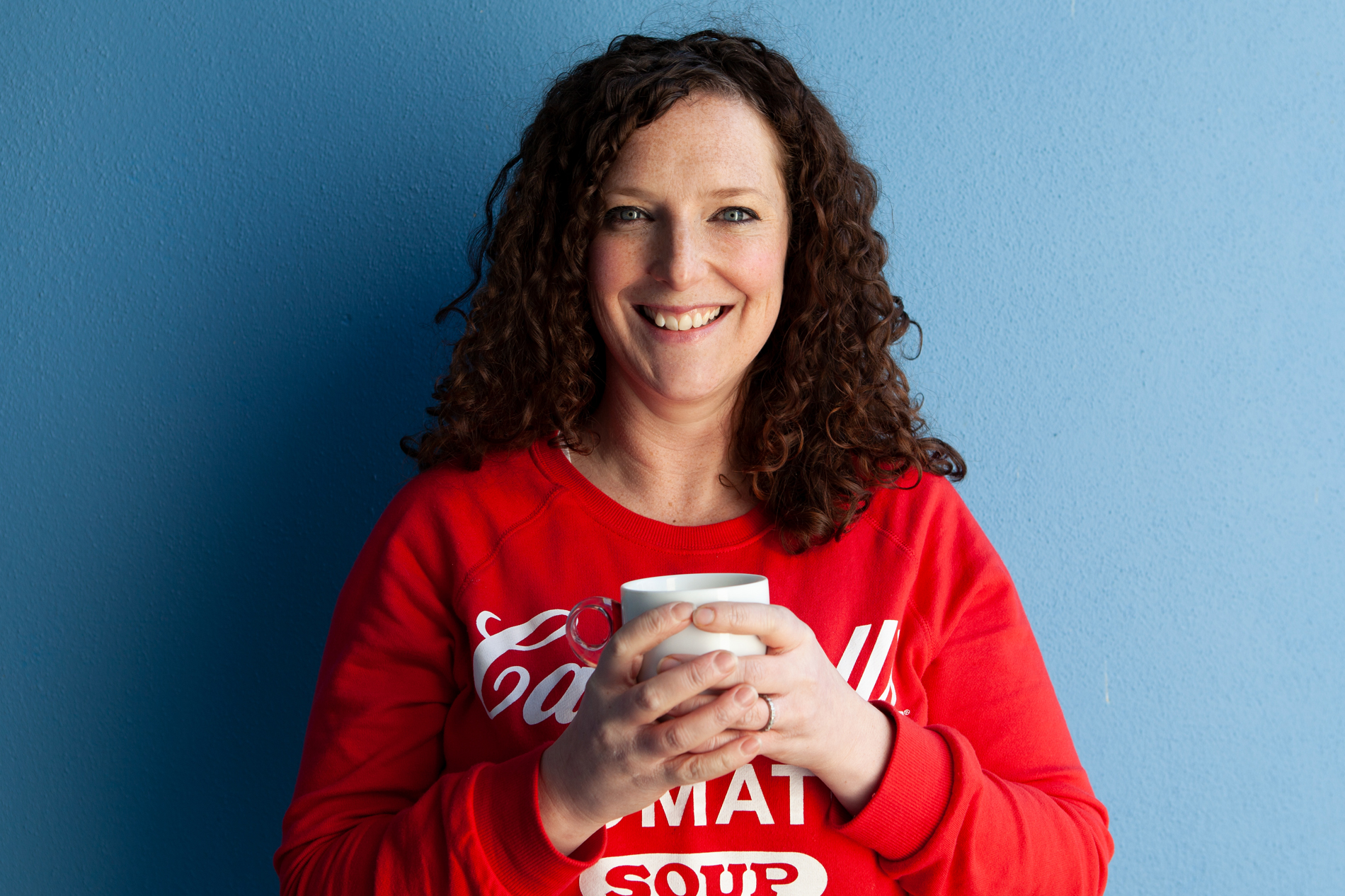 EGGS
Eggs are another super source of sustained energy. They are high in protein but do not cause sharp spikes in blood-sugar or insulin production, rather a slow and sustained release. Eggs are full of nutrients, and rich in vitamins B6 and B12 which are essential for energy production. They are also high in the essential amino acid, leucine, which is believed to be used by the body to increase energy and endurance.
At home Eggs are so versatile for every meal of the day. A crustless quiche makes a great lunch option, or a simple meal of wholegrain egg fried rice makes a tasty dinner.
In Silverburn Head to T and order their sourdough Capricciosa Pizza, with artichokes, black olives, ham, mushrooms and eggs.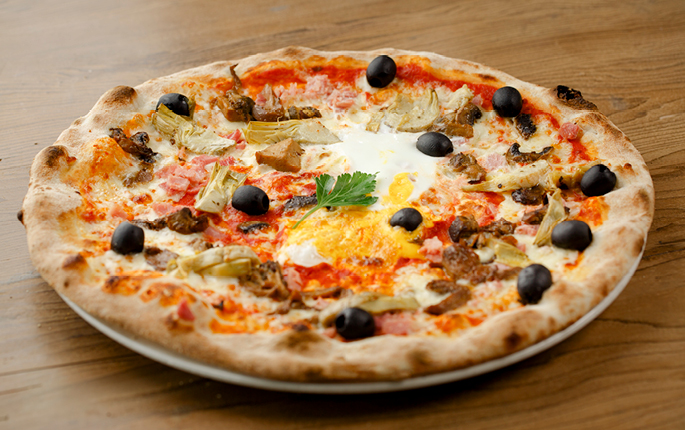 Capricciosa Pizza from Tony Macaroni
OATS
Packed full of fibre and nutrients, oats are an often-overlooked superfood! With a whole host of health benefits, one of the most useful is the way in which we get energy from them. As a complex carbohydrate, oats are metabolised slowly so they don't just give a quick burst of energy, but a slow and steady stream which can help us to feel energised for hours.
At home Porridge or baked oats are a great way to start the day, or some oat-based cookies can make a tasty and energy-giving snack.
In Silverburn Pick up the hearty and delicious Five Grain Oatmeal Porridge at .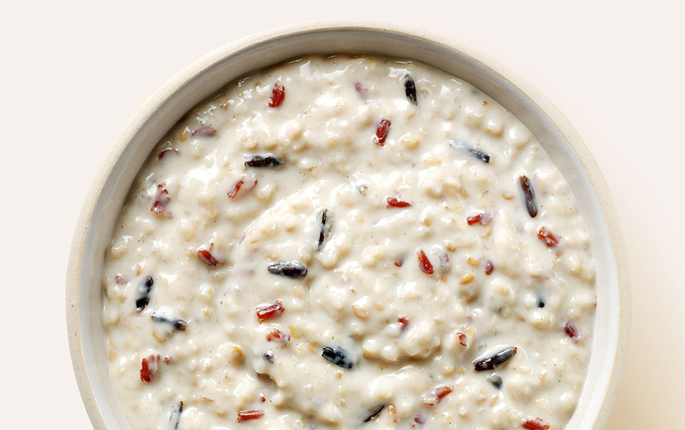 Five Grain Oatmeal Porridge from Starbucks
DARK CHOCOLATE
We all love to hear that chocolate is actually good for us, but the great news is that dark chocolate has some fantastic health benefits! The antioxidants in dark chocolate have been shown to improve blood-flow to the brain, and assist its ability to adjust to stressful situations. It's suggested that dark chocolate can therefore help us to keep anxiety at bay. Eating dark chocolate has also been known to increase brain levels of endorphins, giving a feeling of wellbeing, and serotonin, a natural 'happy' chemical which may help to reduce stress.
At home Try drizzling a little dark chocolate over your morning porridge, or simply have a couple of squares as a tasty treat!
In Silverburn Indulge in the Ricotta Pera e Cioccolato dessert at – a hazelnut biscuit filled with buffalo ricotta cheese, pears and a 70% dark chocolate mousse. Keep this for the occasional treat!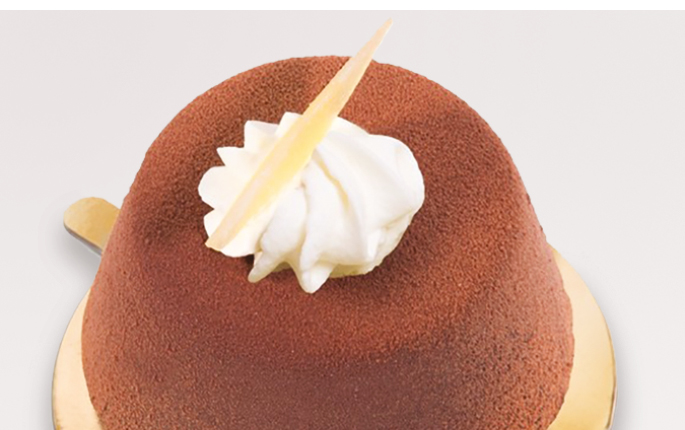 Ricotta Pera e Cioccolato dessert from Mozza
BERRIES
As well as being packed full of vitamins, berries such as blueberries, strawberries, raspberries and blackberries are high in antioxidants, and enhancing your diet with these may help to ease anxiety. Berries are a brilliant source of vitamin C, which can help to repair and protect our bodies' cells, and our bodies can crave this when we are anxious or stressed.
At home Berries are easy to obtain year-round both frozen, dried and fresh, and make a satisfying snack – plus a great way to liven up breakfast! Try serving on top of Greek yoghurt with a spoonful of nut butter.
In Silverburn How about the Berry Protein from ? It's a fruity combination of blackberry, strawberry, raspberry, blueberry, banana, apple juice and fat free vanilla frozen yoghurt. Yum!
OILY FISH
Oily fish are a great source of omega-3 fatty acids, 'healthy fats', which are thought to be crucial in brain growth and function and may provide a brainpower boost, as well as sharpening your memory! Oily fish are also packed with nutrients and vitamin D. Some of the fish which have high levels of omega 3 are salmon, mackerel, herrings, trout, sardines and anchovies.
At home Baking, broiling and grilling are the healthiest methods of cooking your fish at home. Try mixing up some tinned sardines with a little chilli sauce and grilling on wholemeal toast for an easy lunch, or a simple salmon and asparagus traybake for dinner.
In Silverburn The Smoked Salmon & Avocado Stack from l is a tasty takeout option for lunch. You can't beat a stack of savoury pancakes!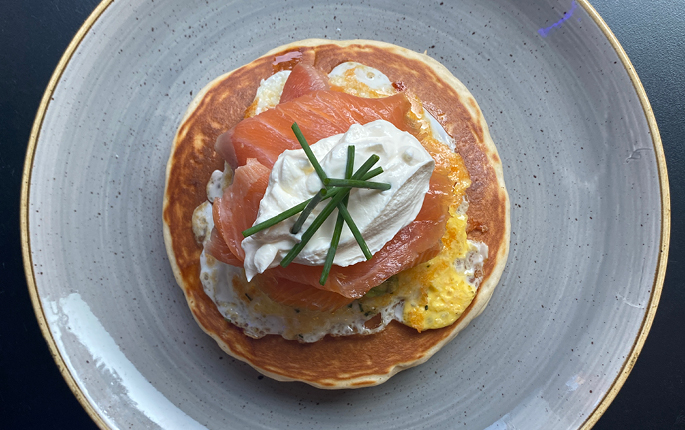 Smoked Salmon & Avocado Stack from Stack & Still
COFFEE
We already know that our morning cup of coffee can help us to feel more alert, awake and focused, but studies suggest that it can also have a longer-term effect on our thinking skills and memory function. Not only that, but moderate consumption of coffee is also thought to be beneficial for long-term brain health, helping to protect our cognitive function as we grow older.
At home Why not whip up a trendy Dalgona coffee, or even add some brewed coffee into your chilli con carne for an extra smoky flavour?
In Silverburn We have plenty of takeaway coffee options, including , and . If you want to pick up some java beans for that café-perfect cuppa at home, head to where you can buy freshly ground coffee to go.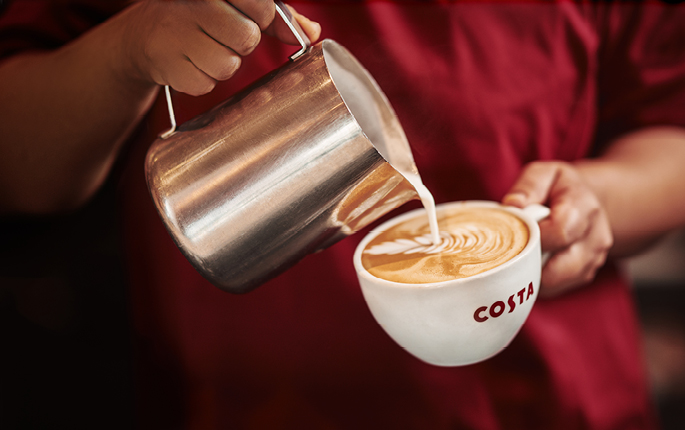 Costa Coffee
Blueberry and cinnamon baked oats
A filling, healthy and warming breakfast. Serve with a drizzle of honey, creamy Greek yoghurt and fresh berries. Serves two.
Ingredients
60g porridge oats
2 tsp baking powder
2 medium free-range eggs
1 tsp vanilla extract
1 tsp ground cinnamon
75g fresh or frozen blueberries
4 tbsp plain Greek yoghurt
10g flaked almonds
Spray oil
Method
1. Pre-heat oven to 200°C
2. Mix together the oats, baking powder, cinnamon and vanilla extract, and then mix in the eggs and yoghurt thoroughly. Stir through the blueberries.
3. Spray 2 ramekins with a little oil, and divide the mixture between them.
4. Place the flaked almonds over the top of the mixture, and spray lightly with oil.
5. Bake for 20 minutes until golden brown on the top and cooked through to a cakey consistency in the middle.
For the latest news, subscribe to our .