Maple and Pumpkin Spice Drinks
You've asked and Tim Hortons have delivered! Introducing their brand new Pumpkin Spice range including Latte, Iced Capp and Macchiato (hot and iced). They also launched a Maple range: Hot Chocolate, Iced Capp, Shake, French Vanilla (Maple French Vanilla Latte and Iced Maple French Vanilla). All the espresso-based drinks can be made with a dairy free alternative for no extra charge. Are you team Maple or team Pumpkin Spice?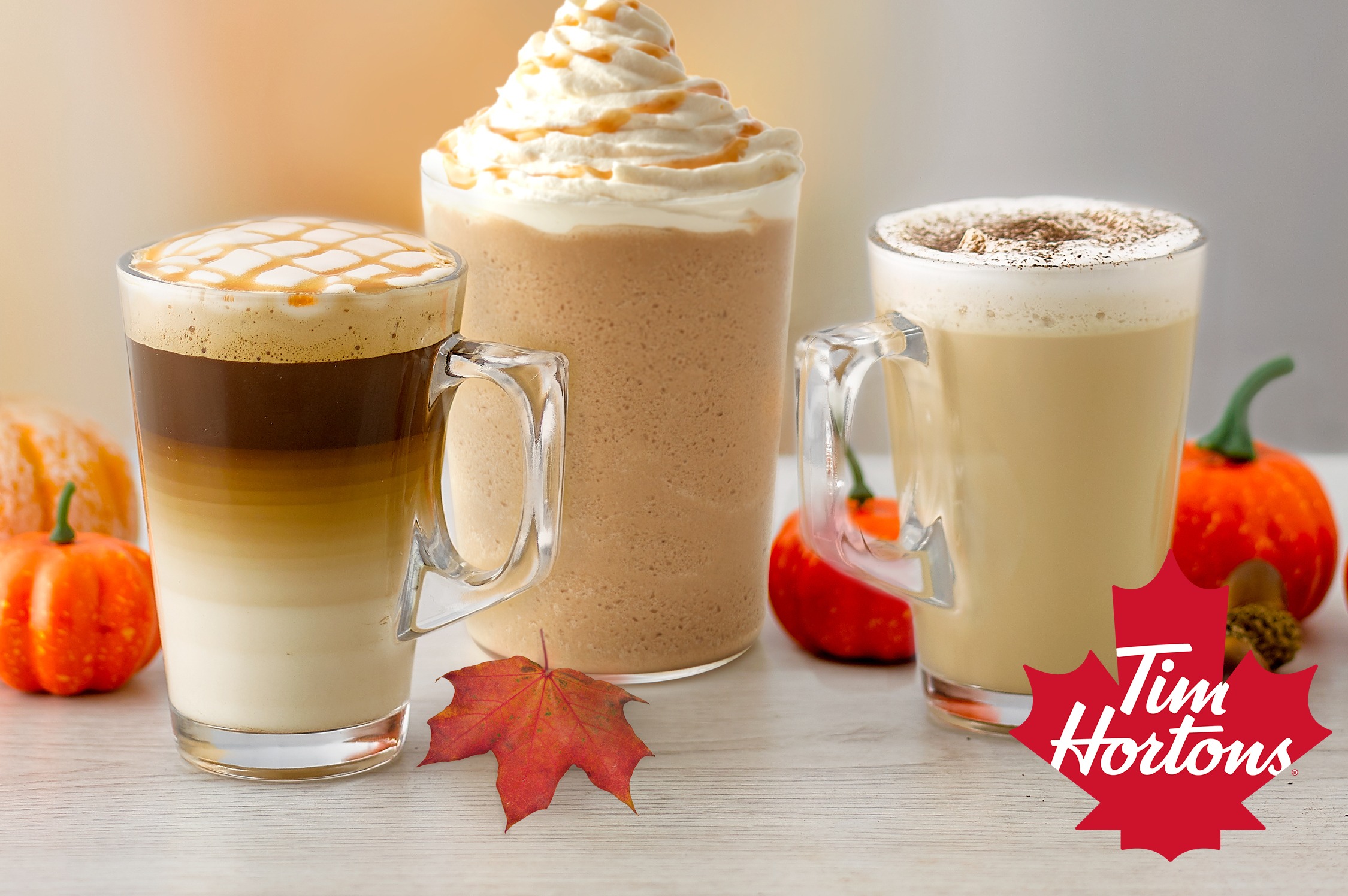 OFG/ Old Fashioned Glazed Donut Sandwich
This product is something Tim Hortons have never done before. Their famous Crispy Chicken sandwiched between two of their iconic Old Fashioned Glazed donuts topped with maple syrup and a choice to add bacon inside. This is definitely a must try!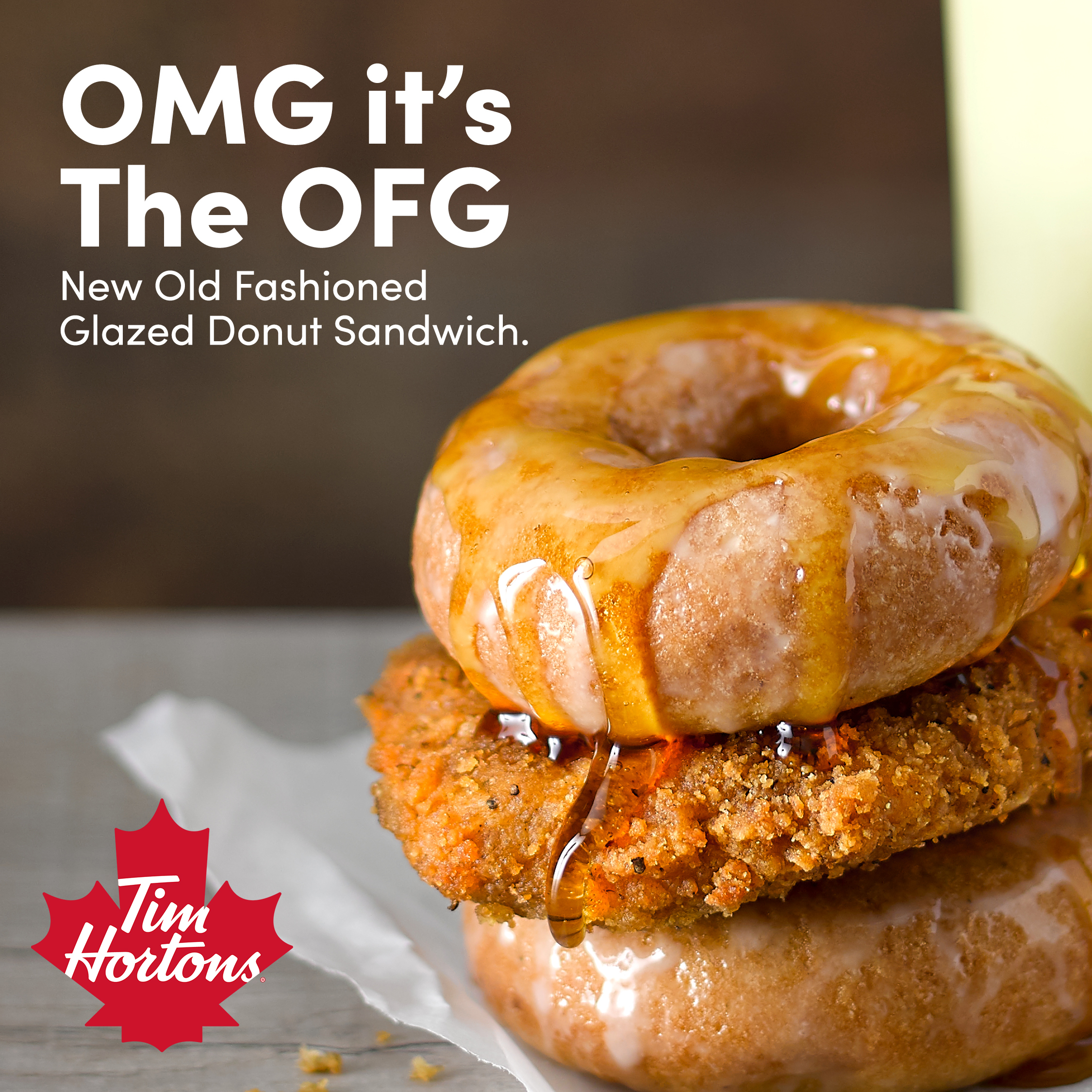 Cookie Dough Deluxe Donut
A new addition to the Deluxe Donut range! Cookie Dough Donut is filled with chocolate and topped with cookie dough pieces, one of our faves for sure!