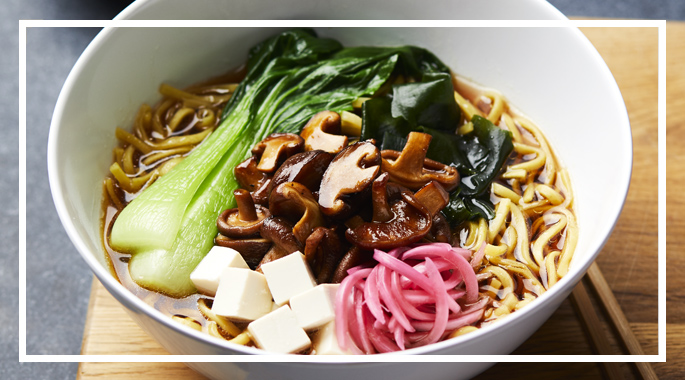 If you're planning to eat less meat this year, but you're not ready to become a full-time vegan, then maybe it's time to embrace the flexitarian diet. A flexitarian is someone who eats a largely plant-based diet, but also occasionally eats meat, fish and dairy. Just think of it like an extension of meat-free Mondays!
So, whether you're looking to eat less meat to help the environment (going plant-based can reduce carbon and other greenhouse gases, for example) or you simply just want to take on the 22-day vegan challenge… We've rounded up the best vegan (and veggie) dishes at all your favourite restaurants at Silverburn to help.
Vegan pizza? No problem! At , many of their classic pizzas can be easily made vegan thanks to their vegan cheese option. So you and the gang can pop by after shopping and all find something delicious to eat in one place, whether you're vegan or not! Their new Vegan Zucca pizza is packed with flavour – it's made with a creamy butternut squash purée, sweet Peppadew peppers, spinach and pine kernels all on a Romana base.
Or why not go for a classic Vegan Giardiniera with artichoke, mushrooms, red onion and gooey vegan mozzarella. (Don't miss the Vegan dough balls – a Pizza Express classic!)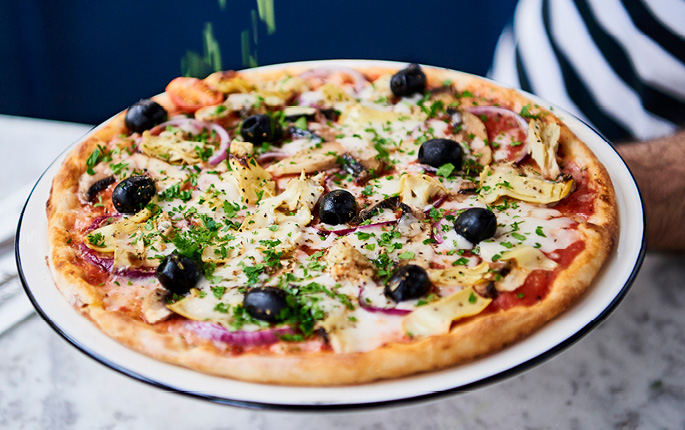 Pizza Express' Vegan giardiniera
At , you can find meat-free dishes throughout their menu all-year round, thanks to their dedicated vegan menu. Whether you're a fan of their fragrant curries or their slurpable ramens, there are vegan options of all our fave dishes. Plus, not only does their food taste amazing, it looks amazing too! Just take a look at their Avant gard'n – a beautiful dish including barbecue-glazed seitan and coconut and sriracha vegan 'egg'.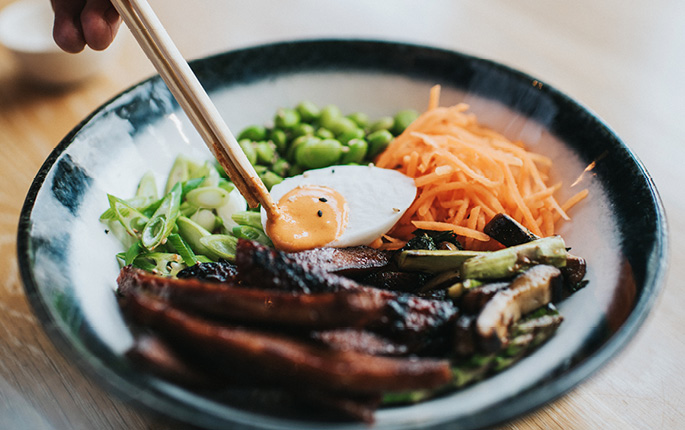 wagamama's Avant gard'n
If you're making a day of it with the gang, head to for your post-shopping trip dinner. The American-style diner might not be the first restaurant that comes to mind when you're looking for vegan food, but their menu has some delicious plant-based dishes that are perfect for those wishing to cut down on meat. Try their Vegan burger – it's made with beetroot and coconut oil and is served with TGI's Legendary Glaze!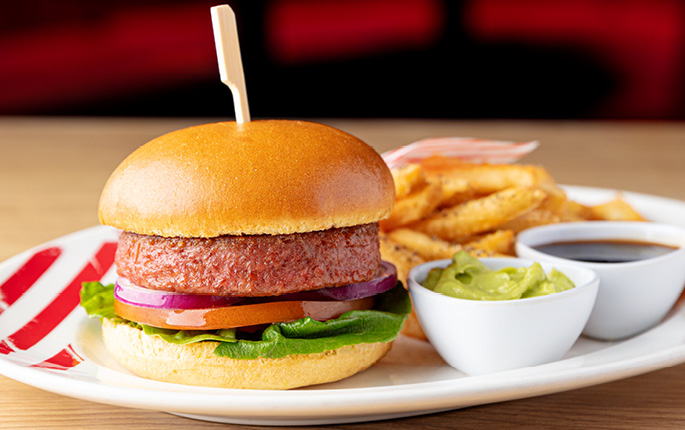 TGI Fridays' Vegan burger
With a menu bursting with all the classic Italian dishes we know and love, from pizza to pasta, is the perfect spot for a little get-together with your mates. They also boast some great vegan dishes, so you don't have to worry about picking out something you can eat if you're going meat-free.
If you love meatballs, try their Vegan beetball polpette made with vegan cheese. Or, if you're a sucker for pizza (aren't we all?), then you have to go for their Jackfruit Italian hot pizza, made with jackfruit pepperoni, spicy harissa and vegan cheese.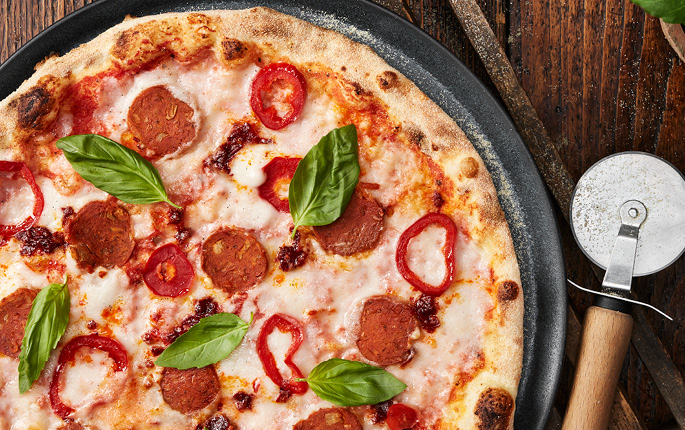 Zizzi's Jackfruit Italian pizza
Lucky for you, menu has plenty of flavorsome plant-based dishes for you to try. Pop in for lunch and tuck into some delicious Japanese-style vegan bites, from their pillowy soft Mushroom teriyaki burger to their hearty Shiitake mushroom ramen – made with wonderfully sautéed shiitake mushrooms, tofu and fresh pak choi.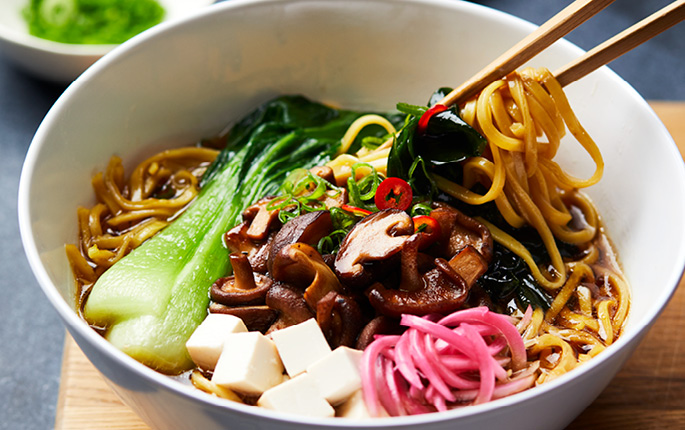 YO! Sushi's Shiitake mushroom ramen
At , they have a dedicated vegan menu with plenty of meat-free options for you. If you're dining with a friend, go for the Sharing platter and tuck into a combination of sweetcorn cakes, spring rolls and veggie dumplings. Or, if you're not a fan of sharing, then don't miss their classic Pad Thai, made with either tofu or vegetable and served up with rice noodles and stir-fried spring onions, turnip and beansprouts.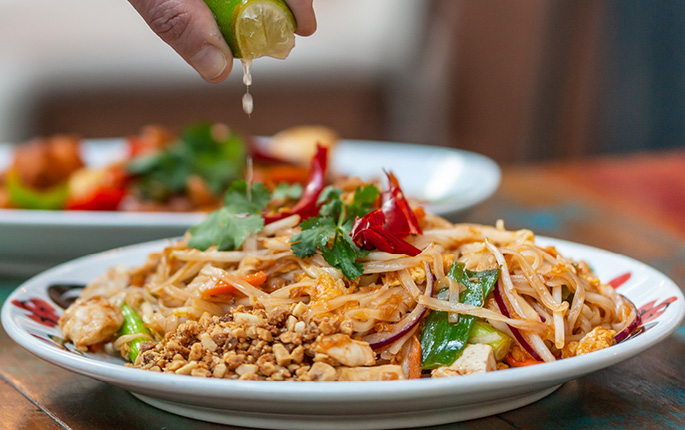 Thaikhun's Vegan pad Thai
For the latest news, subscribe to our .