Feel Good Bowls
At a time when Christmas festivities are over, bank accounts are empty and days are as dark as ever, we are returning to our vibrant roots to start the year off with a limited-edition, nutritional Feel-Good menu to inject some colour back into the month.
These beautifully bright bowls come with a base option of sushi rice, baby spinach, or if you can't decide, half and half. Next comes include avocado, edamame, sweetcorn, nutrient rich wakame, crunchy slaw, poké sauce, mixed sesame seeds and red chillies on top for an extra endorphin release. Top off your bowl with your choice of protein including pulled sriracha chicken, spicy salmon, spicy tuna or tenderstem broccoli. What's more, all our bowls are gluten-free, so you can feel good twice!
These beautifully bright bowls are available from Tuesday, 4th January to Sunday, 27th February in select YO! restaurants.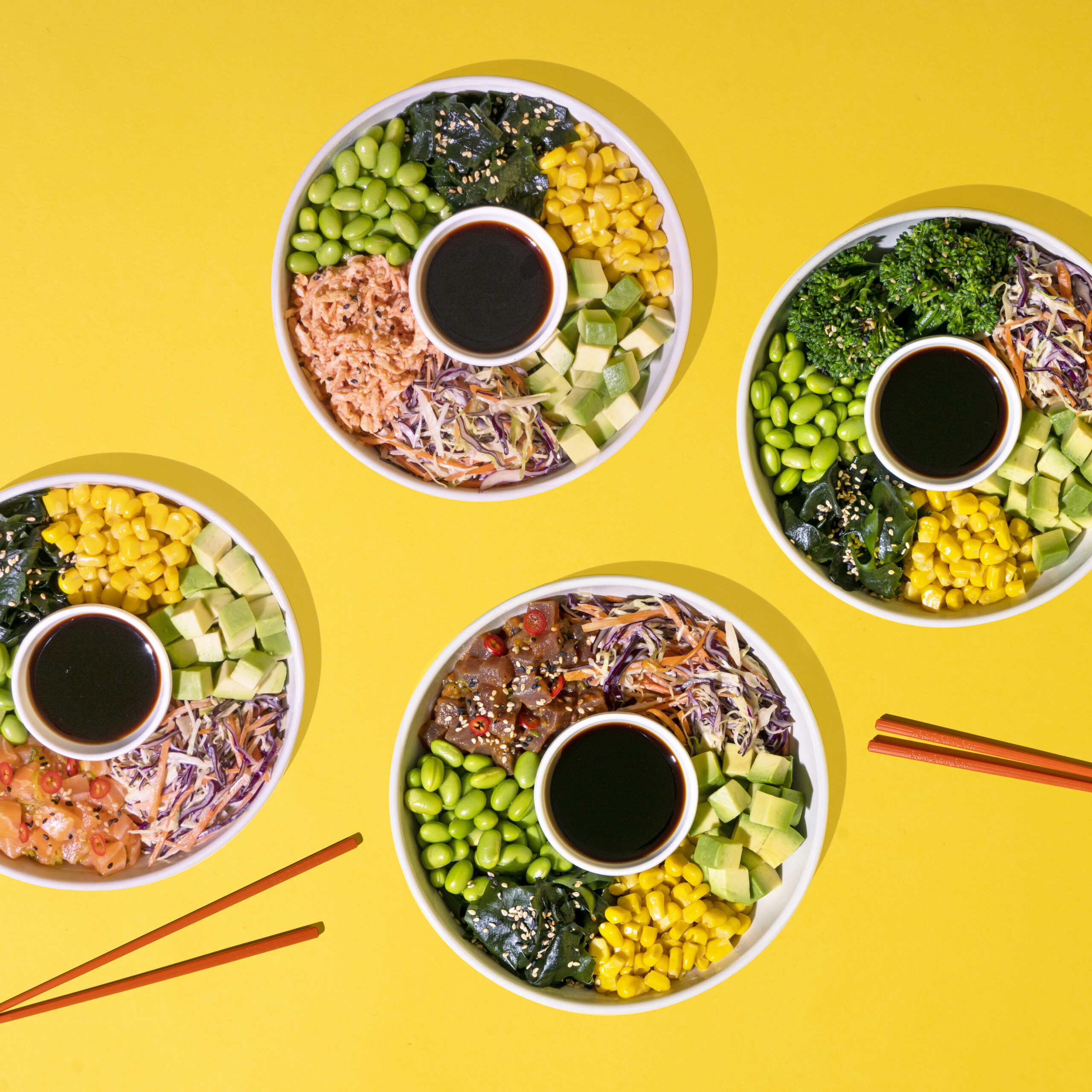 The Veggie Collection
Looking for lunch in Veganuary? We've got YO! back. From bright bowls to sushi rolls, our vibrant plant-based menu is here to boost your mood and keep your Veganuary on track.
We're introducing the ultimate vegan bundle, The Veggie Collection, featuring YO!'s best vegan picks. Enjoy a selection of seven hot and cold dishes, designed to share with your favourite plant-based pal. From the colourful inari taco, to the classic pumpkin katsu curry, dining out couldn't be easier this Veganuary.
The Veggie Collection is available from Tuesday 4th January for dine-in, click and collect and delivery.