It's that time of year again – the summer holidays are nearly over, and an exciting new school year is on the horizon. Whether you're waving your little ones off to school for the very first time, or your teens are returning for their final year, we've got what you need.
Smiggle is offering 20% off when you spend £50, 25% off when you spend £100, or 30% off when you spend £150, so make sure you stock up on your school accessories. Or if you're looking for a new matching set including a school bag, pencil case and more, enjoy their back-to-school offer of 30% off school bundles.
Or head to Schuh for fantastic deals including £5 off a school bag when you buy a pair of shoes!
M&S has launched its brilliant pre-loved back-to-school uniform shop in partnership with Oxfam and eBay. Donate your old uniforms into the M&S Shwop boxes in store and receive 20% off selected kids' clothes.
Donated uniforms which pass the hand-me-down quality check will then be resold in an Oxfam shop or available to buy on a pre-loved school uniform shop on eBay. Every sale will raise funds to support the amazing Oxfam charities, and any uniform which can't be sold will be recycled or reused where possible.
Phoebe is ready for the new school year with her uniform from Kiddie Boutique, her shoes from Clarks, and her bag and lunch box from Smiggle.
Frankie is set with his uniform from M&S, his Schuh bag and shoes, and his waterproof jacket from Trespass.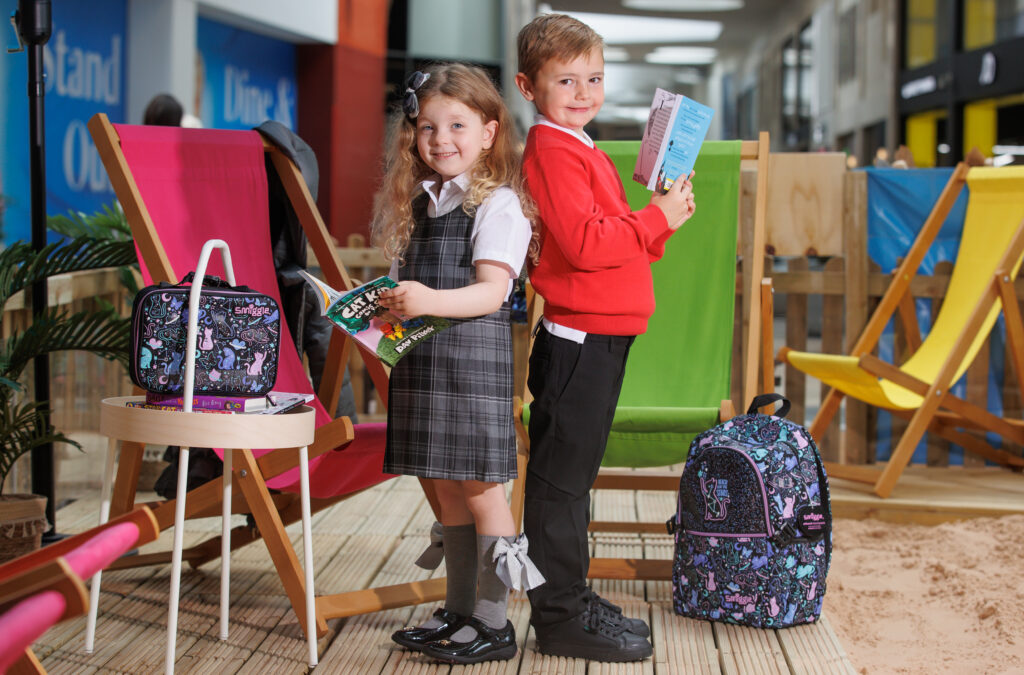 Back to school checklist
We've put together a handy checklist to help you remember the essentials – all available at Silverburn.
Shirts/polo shirts
Trousers/skirts/pinafores
Cardigan/jumper
Socks/tights/underwear
Waterproof jacket
School shoes
PE kit & trainers
Backpack & lunch bag
Pencil case and stationery
Water bottle