You might have noticed our community garden is looking a little different. In collaboration with our landscape contractors, Instant Impact Group, we've transformed our community garden into our new Silverburn Cares Eco Hub.
What are our plans for the hub?
We'll use the new Eco Hub as an educational space for visitors to learn about biodiversity and the circular economy. What was a little-used garden is now a space for pollinators to thrive, visitors to learn and wildlife to grow.
What's new in the Eco Hub?
Our new Bug Hotel is made from recycled pallets and welcomes creatures tiny and small to make their home here at Silverburn. Plenty of bird boxes have been placed around the perimeter of the Eco Hub to encourage a variety of bird species to make a cosy home here, too.
Our composting stations and rainwater collectors will allow us to use materials that would otherwise be discarded and repurpose them to help with our landscaping. And our small planting area can be used to teach visitors about growing fruit, veggies and herbs.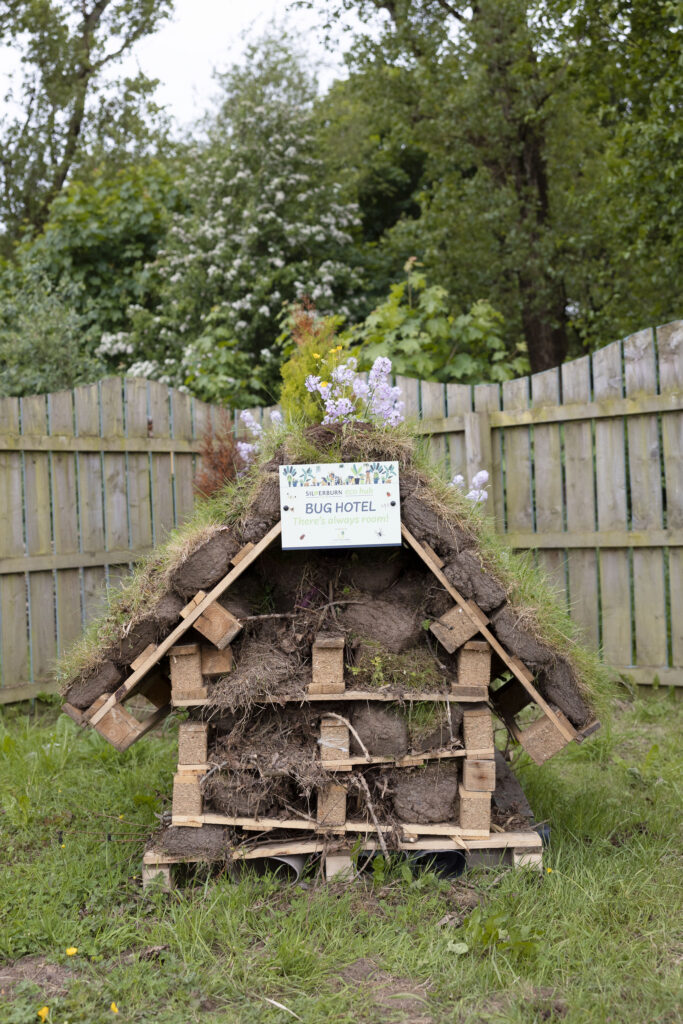 How can the community get involved?
We love collaborating with local schools and organisations on our eco projects, and the Silverburn Cares Eco Hub is no different! We welcome anyone who's interested in learning more about biodiversity and the circular economy to get in touch.